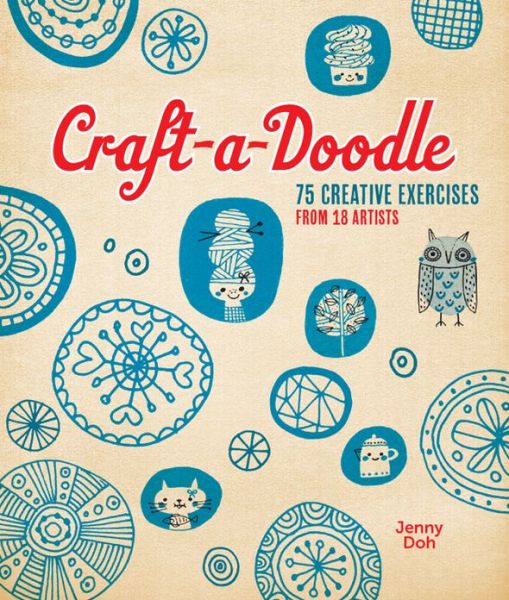 I often see adorable little drawings that I love. As I look more closely, I realize that they aren't as complicated as I initially thought and think I could draw them. But I just don't know where to start and I know I would need practice. Well, when I was asked if I would like a complimentary copy of Craft-a-Doodle by Jenny Doh for review, I said yes without hesitation.
Craft-a-Doodle is a 144 page book filled with 75 creative exercises from 18 artists. These fun exercises get your motors ticking and inspire you to draw cute creatures, flower blossoms, bacon friends (yes, that is an activity I think my hubs might even want to partake in) and more.
The doodle exercises don't just use pen and paper. Different activities include watercolor pencils, markers, gel pens, watercolors and more.
I can't tell you how much I love this book! It is fun for adults and children alike. I think it would make a great gift for crafters (or those who would like to be) and for kids, especially pre-teens to young adults.
Look at my first attempts at doodling on some scrap paper at my desk--I think they look pretty good!
You can get this great book for just $13.28 from Amazon.com. Click the link below and you can also preview pages. (The link below is an affiliate link which means if you purchase the item, I may get a very small percentage of the purchase price from Amazon.)
Disclosure: I received a complimentary copy of this book for review. As always, this review contains my honest opinions.