In exchange for sharing this information about
Shutterfly's 2013 Holiday Collection
, I will be provided a gift code. Shutterfly is also sponsoring the giveaway.
A few weeks ago, I realized Christmas is right around the corner. And that means a photo is needed for our annual Christmas card. I don't like to wait till the last minute to send out my cards so I like to have the photos ready to go when the time comes to order. So, I rallied up the family for this fun event (insert sarcasm here) and we joyfully (sarcasm again) ran to the backyard for our photo shoot. One of these days I am going to invest in a tripod instead of trying to balance the camera on top of a ladder. And maybe a remote--that would make things easier, too. Okay, enough of that. I manage without. And, this may have been the first year with no tears, but seriously, will the kids ever learn that if they stop cutting up and just smile, we will be done quicker? Before we went inside, I wanted to get one more shot. Fortunately, I did, because that was the best of all I took.
Anyway, for years, I have used Shutterfly for my Christmas cards and I love them! This year, they have added to their collection with new card design styles, including 5x7 folded cards, tri-fold cards (love these!) and back of card designs. There is a style for everyone out there, too:
Classic: Traditional colors, iconic illustrations, aspirational sentiments, snowflakes, monogram
Contemporary: trend forward colors, texture and layering, watercolor techniques, shine, glitter, Instagram pictures are perfect for this style
Whimsy: humor and nostalgia meet, fun sentiments
Merry and Bright: all about color and having fun
Religious: metallic type treatments, incorporated story ideas
Photo Basics: multiple colors, vertical type, family name highlights
Here are some of my favorites:
This is a nice, traditional style. You can choose a flat, stationery style or a folded style, also in your choice of sizes.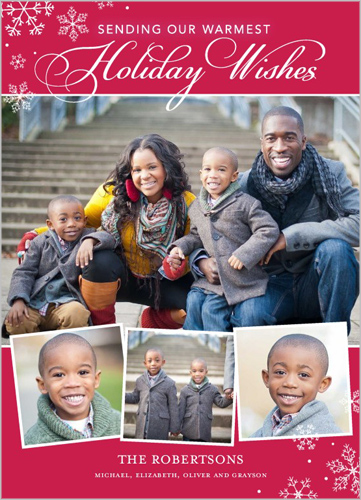 Here is another traditional look in a not so traditional format. Very classic, yet trendy at the same time! With up to 8 photos, you can share more with those closest to you (but maybe living far away).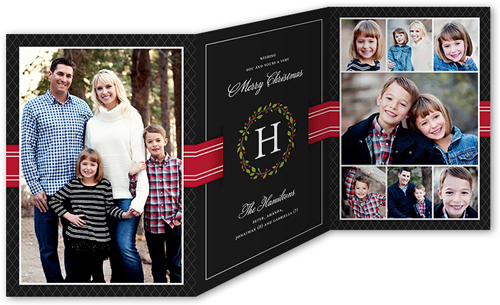 And for those who have a furrier family, a bit of whimsy is fun!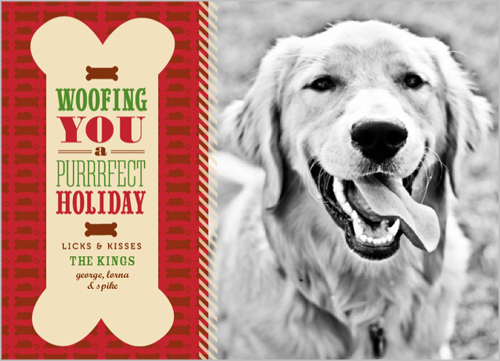 If you are feeling truly blessed, you might want to express it in a card like this: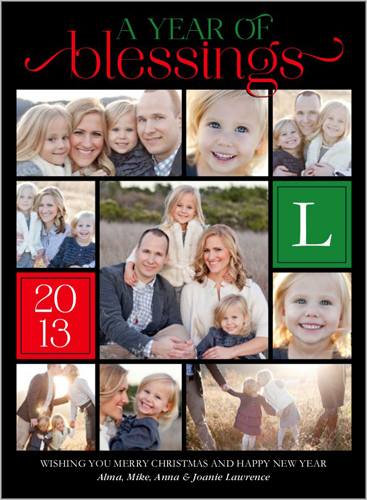 Maybe you have a story to tell. This card not only allows room for 7 photos, but space for a note. And if there is more, you can more to the back of this tri-fold!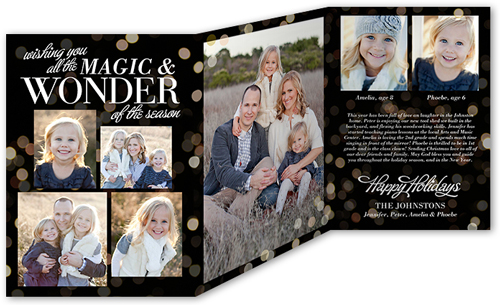 I really love the new styles and designs--it is going to make choosing the perfect card just a bit harder this year! They also have some great
photo gifts
that you may want to check out.
I love that Shutterfly has also offered a giveaway for a $50 off total order (plus free shipping) code at Shutterfly. Nothing like sharing a good thing. It's easy to enter--just use the Rafflecopter entry below. Hurry--giveaway ends 11/27/13!
Disclosure: I have been compensated with product. As always, this post contains my honest opinions.