Disclosure: I was compensated with a Shell Gift Card for sharing this information. As always, I only endorse programs I have tried and trust. I am also eligible for referral rewards.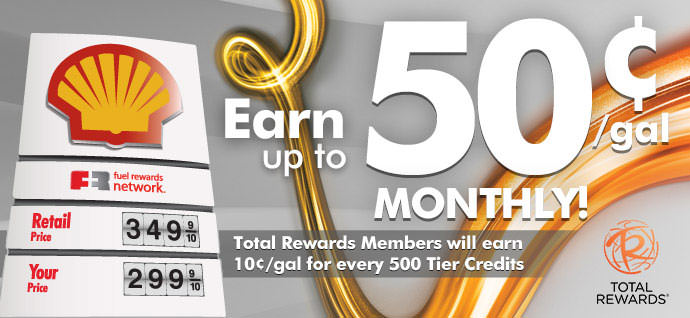 You might remember a while back I shared information with you about the Fuel Rewards Network Program where you get automatic savings at the pump at participating Shell Gas Stations simply by swiping your card or entering your number. This is a FREE loyalty program that has so many ways for you to earn rewards and save money on fuel. The video further below explains it to you and just takes a second to watch.
Anyway, now through November 2, 2014, the
Fuel Rewards Network Program
has a special Refer-a-Friend Promotion. Once you sign up for the program, you will earn 25¢/gal reward after you fill up the first time and you can start making referrals. Every time you make a referral, you will earn a 25¢/gal bonus after your friend uses the program the first time. And they will get a 25¢ bonus, after the first time they fill up.* Here is the exciting part:
If you make 50 referrals, you will get $50 in a Gift Card Reward. 100 referrals earns you $100 Gift Card Reward, 200+ referrals earns you a $200 Gift Card Reward.
*See details at
Fuel Rewards Network Program
.
Disclosure: I was compensated with a Shell Gift Card for sharing this information. As always, I only endorse programs I have tried and trust. I am also eligible for referral rewards