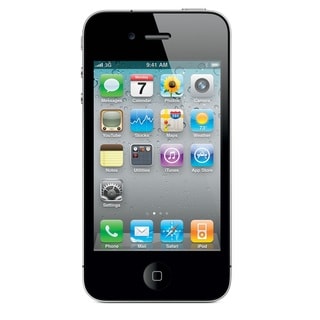 Did you know that today, February 9, 2016, is
Safer Internet Day
? That reminds me of a presentation I recently attended at our PTO meeting by CBTS regarding teens and technology and keeping them safe. Even though I read a lot about internet privacy and security, I was eager to hear what he had to say because I was pretty sure I would learn a thing or two. I mean seriously, who can keep up with how fast technology is changing? I was right, of course (in that I learned some things), but even the speaker, Stephen Smith, who does this for a living, admitted that he can't always keep up with the changing technology. (Visit his blog at A Wired Family.)
Why is it so important to know what your kids are doing online? Because it can effect them now and in the future.
First and foremost, he says, unless you are willing to manage your child's online activity, do not give them a smart phone. He also suggests that you own your child's iTunes/Google passwords so you can see what they are downloading. Did you know there are apps to hide apps (you know--the ones your kids don't want you to know they are using)? He also suggests having tech free zones--don't allow kids to take phones into the bedrooms. Keep them in common areas, because guess what? 30% of kids between 13-18 take a nude photo of self. When they do that, they have created child porn. If they send it to someone, they have distributed child porn. Same goes for if someone sends it to them and they share it. All these things are ILLEGAL! (If your kid receives a nude photo, take it straight to the police so your child doesn't get in trouble.) Also, make sure that that location services are turned off on your child's device. If not, people can find out exactly where photos were taken (and then possibly your child).
Guess what? Thirty-two percent of colleges look at social media when reviewing applications and 32-34% of businesses do as well. What your child shares (EVEN IF DELETED) is still out there. (Warning even to parents--not a good idea to tag your child in a photo.)
There is also the whole privacy issue. When you sign up for an app, you agree to the Terms of Service, which basically means they can sell data about you.
There are apps, like Afterschool, Meercat, Whisper, YikYak, that are anonymous. Anyone can pretend to be anyone.
Kik
has texting and is known as a pedophile app. Kids can be hurt emotionally and physically by other kids, or worse, by adults.
Our kids have enough pressures on them. Ten percent of students suffer from depression and just at Cincinnati Children's hospital alone, 3,200 kids were admitted for suicidal ideation last year. And suicide is the second leading cause of death for 15-24 year olds. Social media can create or add to everyday stressors for teens, especially if they are being bullied online. Likes and FOMO (fear of missing out) anxiety is a very real thing for teens.
There are some things parents can do (in addition to the above listed). Smith recommends two sites for parents to use is to help keep an eye on their kids activities: uKnowKids

or

Teen Safe. It's a very different world out there--take the time to keep your kids safe!